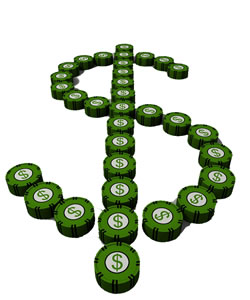 Ok I don't know what is up with me and Beezid. We have a love hate relationship. Either I do extremely, extremely well or I get totally crushed.
There is no 'fight a good battle and win' on Beezid.
It's either scare off all the competition right up front and win something for less than 20 bids (thank you Beezid for my Keurig for 18 bids!) or it's get totally crushed for 600+ bids trying to win a damn portable ice maker, lol!!
Seriously how do i get beat when I load up just under 700 bids on an Emerson portable ice maker? I mean seriously what the hell? On many penny auction sites I can 'fight the good fight' and come out a winner. I can battle big time and fight out the competitors and often come out on top. This is the third time I've gotten totally owned in big battles on Beezid. And, I am pretty particular on which auctions I enter, make a point not to directly take on any of the big dogs with the huge bid stacks. I do my research and still get completely crushed.
Either that, or I win for virtually nothing.
I have tried to pick what the common denominator is for me on what makes an auction close easy and with virtually no resistance compared to the auctions that run long and for hundreds and hundreds of bids and still come out a loser. I have not been able to pinpoint any one thing in particular. I suppose it is just luck / chance.
I'm not jumping bidders who are already invested. I'm not going for crazy expensive items (the ice maker was less than 200 bucks retail). I'm not picking times that are typically horrible for other bidders and I'm not jumping in over my head into auctions that have been going on and on and on for a long time. I get in from the beginning. I play initial tag bids, I fight the bidders initially and I battle others who jump in after me. I am employing sound penny bidding strategies.
It is surprising that other bidders are willing to jump in later and then still go deep to win. It's a hell of a game. Love Beezid one day, hate them the next.
I will say that if you are looking for some bonus bids, then CALL Beezid up and tell them you are considering buying bids and wanted to know if they can match your bids for you. They will mostly likely do so! The worst they can do is say no! One thing, make sure you are not taking all your bids as bonus bids because you have to earn those by spending real bids at a ratio of 5/1 so it takes quite a while to earn your bonus bids. You want to get promo bids, which act just like normal bids except they expire. This is fair and you have a few days to spend the bids before they burn out. And, you spend your promo bids first. I do not believe promo bids count towards releasing your bonus bids, however.